The Messy Makerspace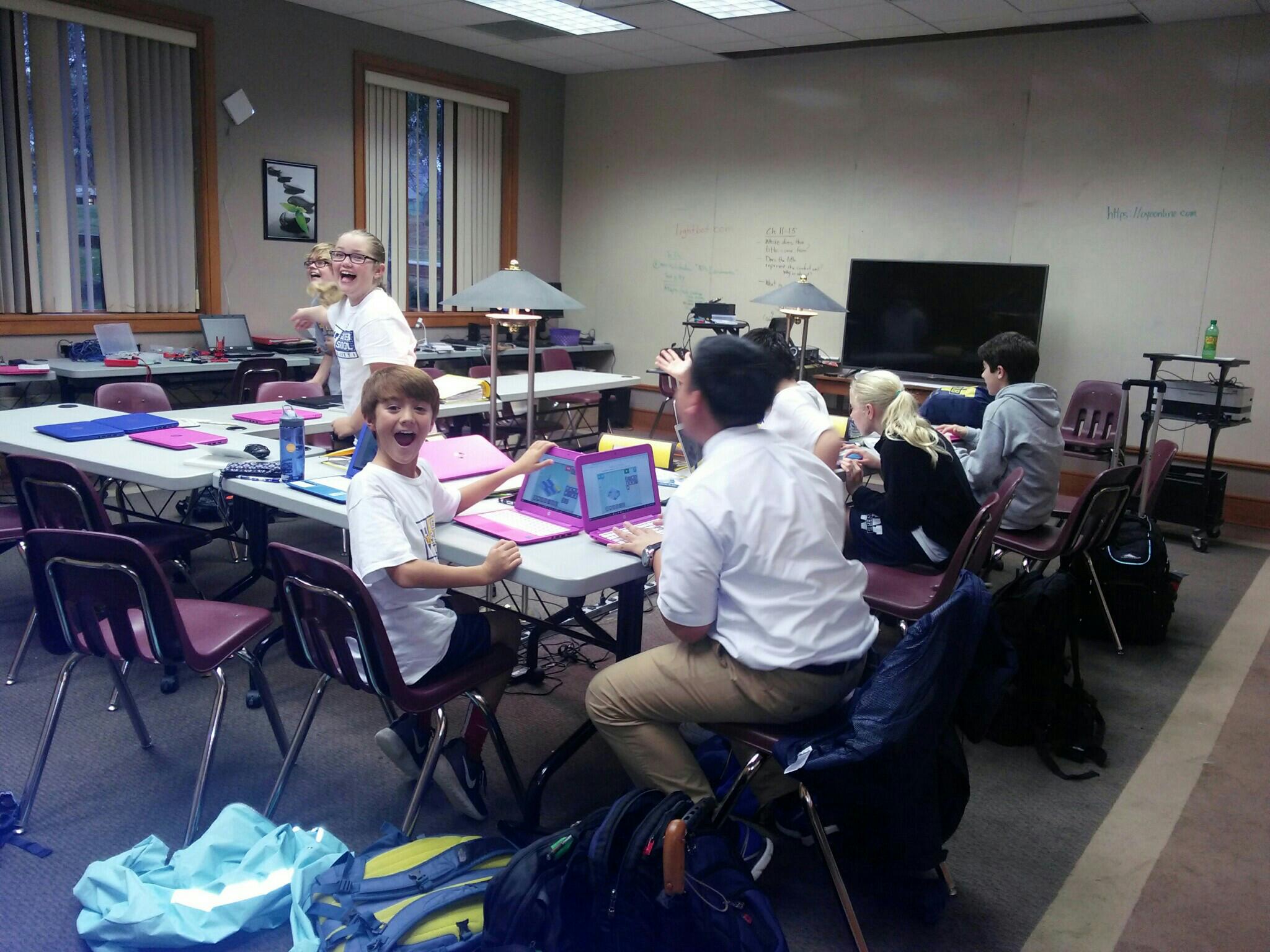 6th Graders Coding
Is Anyone else having trouble keeping the "MakerSpace" AKA "MessySpace" in order?
First, none of our MakerSpace would exist, if not for our technology director, Raymond Pryor.
We are so happy that his office is in the library!
Well, we are certainly using the Maker-space, but keeping the room neat and tidy has been a challenge. Some of the things we are using include craft organizers and multipurpose flexible furniture. We purchased ten 5-feet long multi-purpose flip tables with locking casters so that the room can have a great deal of flexibility as both a classroom and maker-space. The next step may be peg boards to keep surfaces workable.
There is one thing we have to remember is that the space cannot be all things to all people. In other words, a makerspace is too distracting for
testing
and
study halls
which the space was tapped for in the past. This creates the challenge of finding places for the activities that require quiet and minimal distraction.
Who knew that libraries would struggle with finding quiet spots? Like Buffy, mine is an unquiet library. I slipped and called it the
"Loudbrary"
the other day, maybe it shouldn't go that far ... that would make me the
"Loudbrarian."
Current Projects in the MakerSpace
| | |
| --- | --- |
| Sphero | |
| Raspberry Pi | |
| Meet Edison | Arduino |
| | |